Your download of Columnal version 0.6.4 for Windows will begin automatically in 5 seconds.
Installation Instructions
The download is a .msi file. Open it from your browser's downloads, and agree to any warnings that this may alter your system or that it is from an unknown author.
You may encounter a Windows SmartScreen warning which says that this is an installer that Windows does not recognise. You can safely agree to install the software by clicking on More Info, then Run Anyway: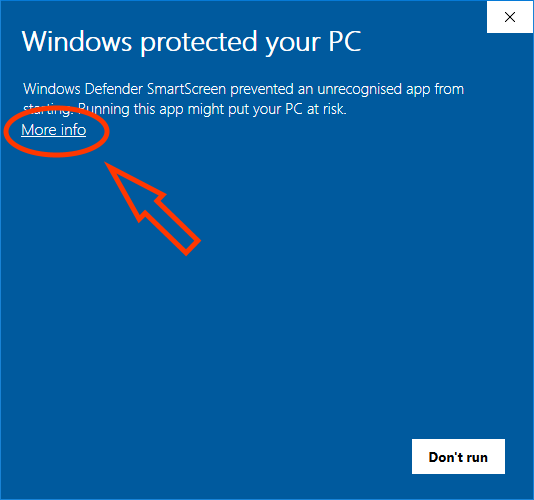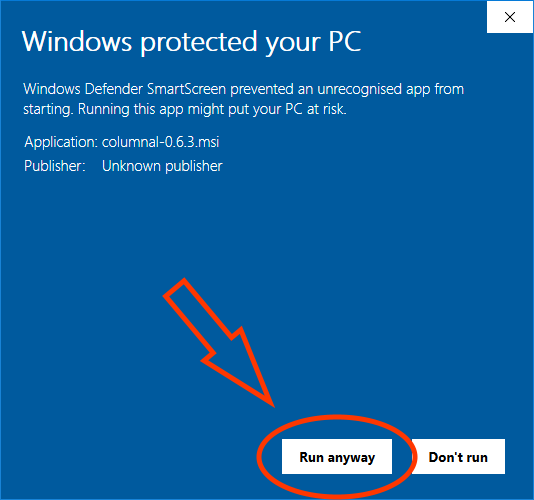 The installer will install for your user only. You can uninstall later by going to "Apps and Features" on the Start menu or within the control panel, finding Columnal in the list, and selecting uninstall. To upgrade an existing version, you do not have to uninstall first -- simply install the new version and it will automatically upgrade the existing version.
Your feedback is welcomed
Columnal is currently in early access, which means the design is still being worked on, and the last few kinks are being ironed out. If you have any problems or suggestions, drop an email to earlyaccess@columnal.xyz where we will be happy to hear from you.